VIEW IN LANDSCAPE IF ON MOBILE
Present income protection (DI) in a simple yet visually powerful way.
NAIFA - Colorado and *OneProtection bring you an incredibly powerful income protection presentation software that will help you substantially increase your DI sales production.
*OneProtection is a third party software provider.
VIEW ON-DEMAND DEMO
This DI presentation software is precisely designed to help you...
Increase your closing percentages!

Many users are experiencing over a 90% closing rate with their DI presentations

Mitigate your clients most common DI objections!

The presentation software drastically reduces the most common client DI objections

Elevate your average case premium and coverage levels!

The software helps you place more adequate plans for clients which results in higher commissions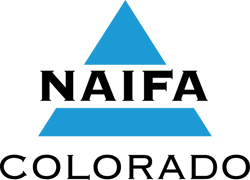 Affiliation Plan Options
Extended trial option to get you started, discounted plan options to keep you going.
OneProtection
Standard Pricing
Free Trial: 30-Days
Monthly Plan: $99/month
Annual Plan: $990/year
NAIFA - Colorado
Affiliation Pricing
Free Trial: 90-Days
Monthly Plan: $79/month
Annual Plan: $790/year
If you have questions or would like to schedule a 1-on-1 demo, please reach out to OneProtection today!